Within the staff records system it is possible to configure Sales Administration Profiles which can then be assigned to staff records. This controls which tabs on the Stock record a staff member can see and also which functions are available to individual staff members having this profile.
To review the profiles, select Setup > Staff records from the menu and then select the "Sales Admin Profiles" option from the button bar :-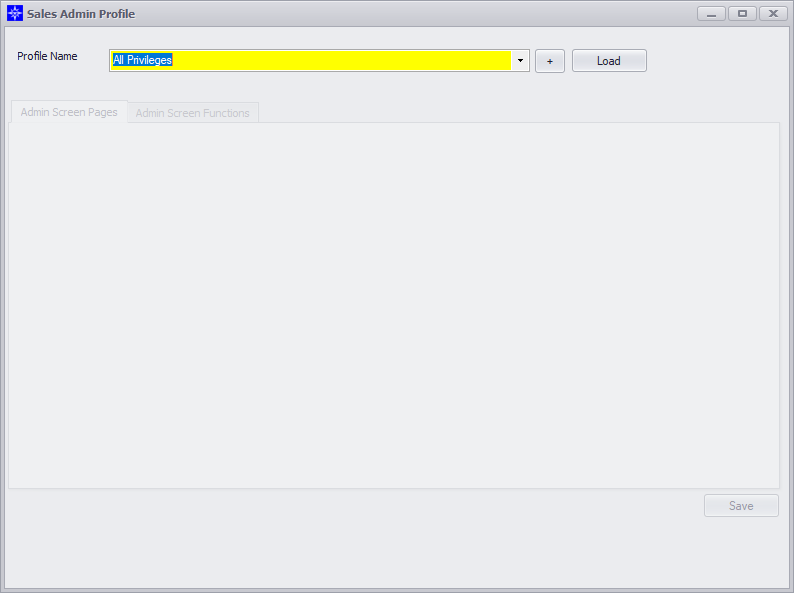 An existing profile can be selected from the drop-down list or a new profile can be created by clicking the "+" button. Clicking "load" will load the profile and display two tabs of information.
The "Admin Screen Pages" defines which tabs will be displayed to the user - for each tab there are three options :- "Not Displayed", "View Only", "View and update" :-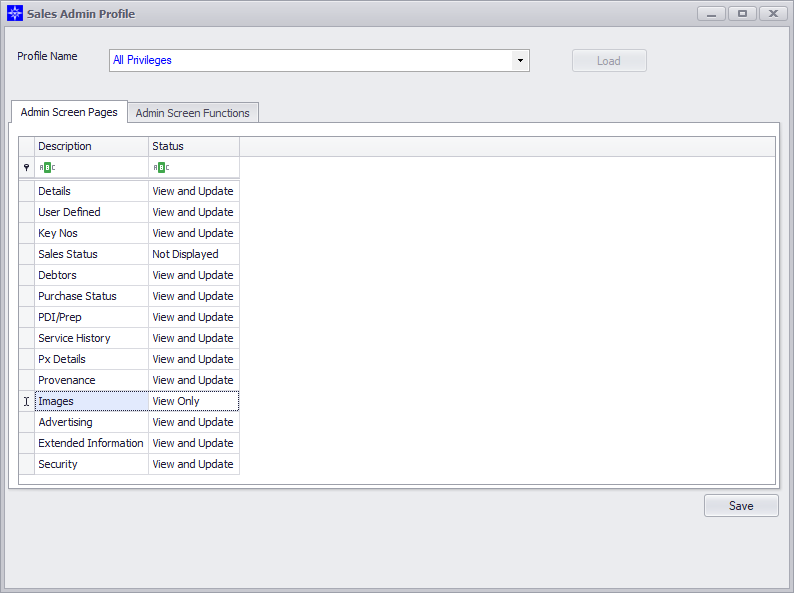 Each can be updated by double clicking the line to cycle through the three options.
"The Admin Screen Functions" tab defines which options are available for processing once in a vehicle record:-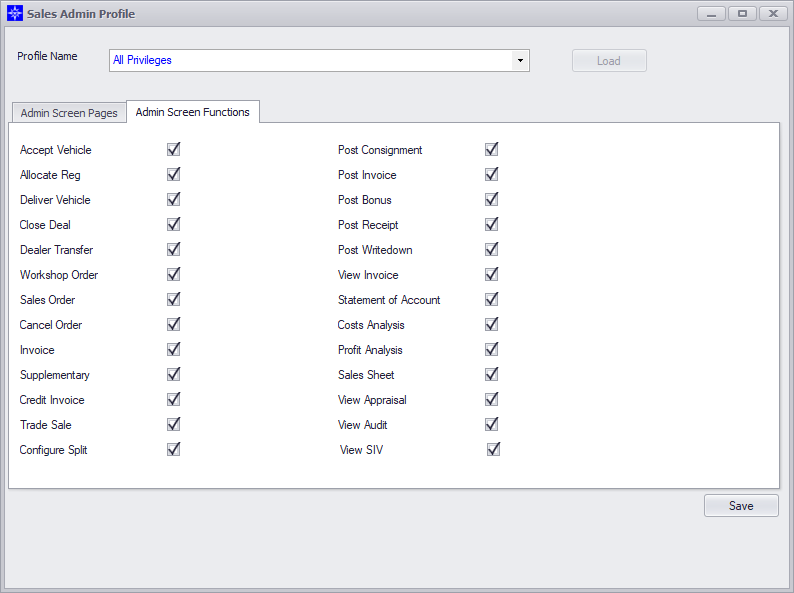 Once the updates to the profile are made, the profile can be saved by clicking the Save button.
The profile is assigned to a staff record on the "Privileges" tab, within the Sales Privileges :-