It is possible to prepare a spreadsheet file of vehicles to add to the system and import in one go. This is useful for example when purchasing a number of used vehicles from auction or from a finance company. They can simply be imported rather than keyed in manually.
The first step is to format the spreadsheet file. The spreadsheet should have column headings in row 1 which contain some or all of the following (the mandatory ones are red):-
To import the file, on the Vehicle Administration toolkit click on the Import Used Stock Button on the Import/Export Menu Tab :-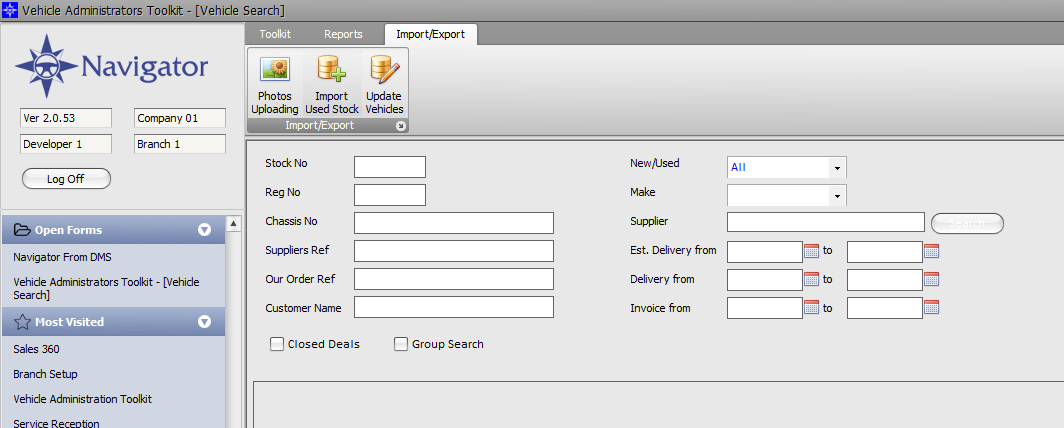 This will prompt for the file to import and will then import the file creating stock records for the vehicles in it. Any errors will be reported on screen.