Before using Making Tax Digital it is essential to verify that each branch in Navigator is correctly set with the correct VAT Registration No.
To do this, click Setup > Branch Setup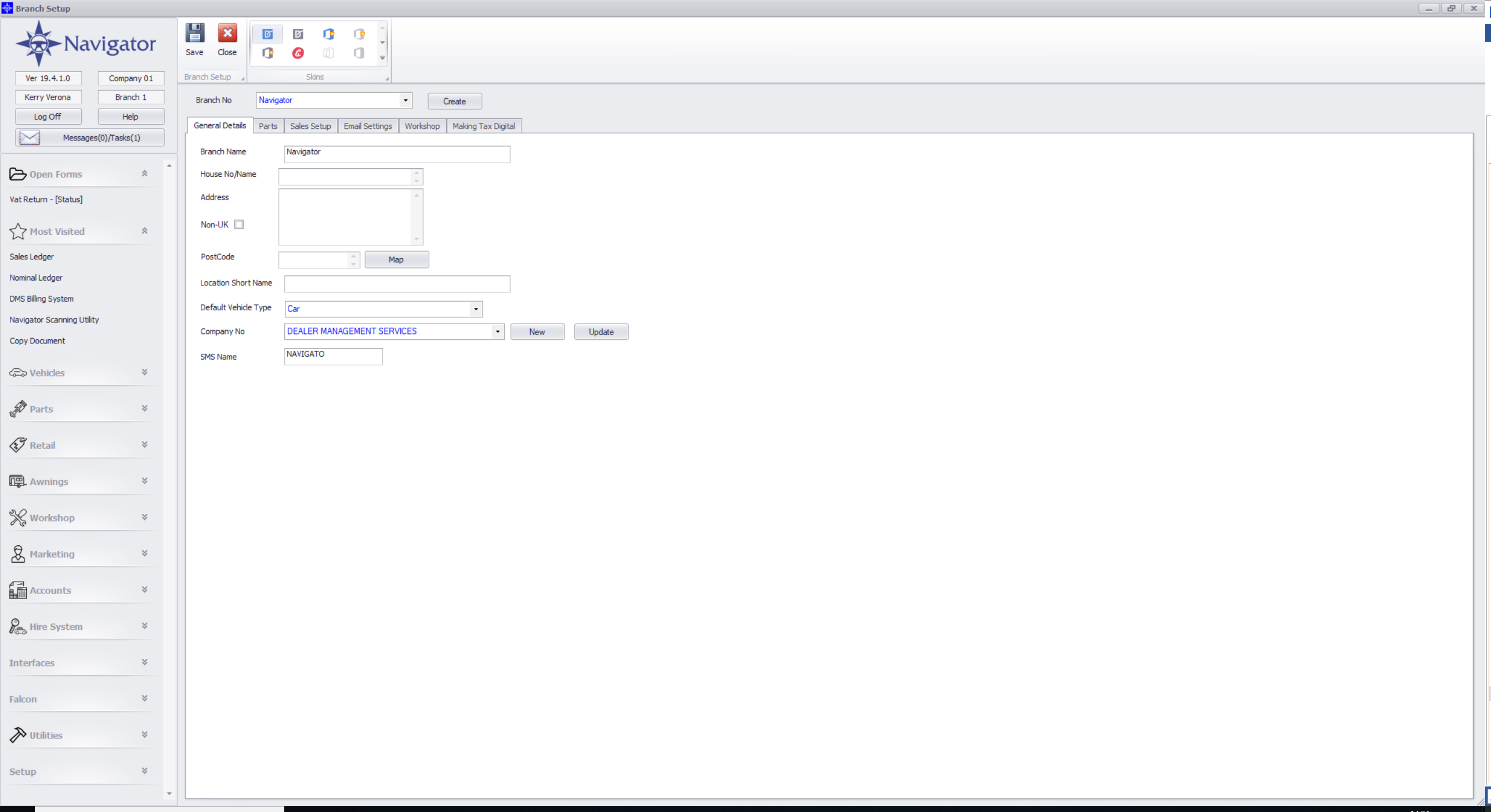 Click "Update" next to the Company Number - this will display the form below:-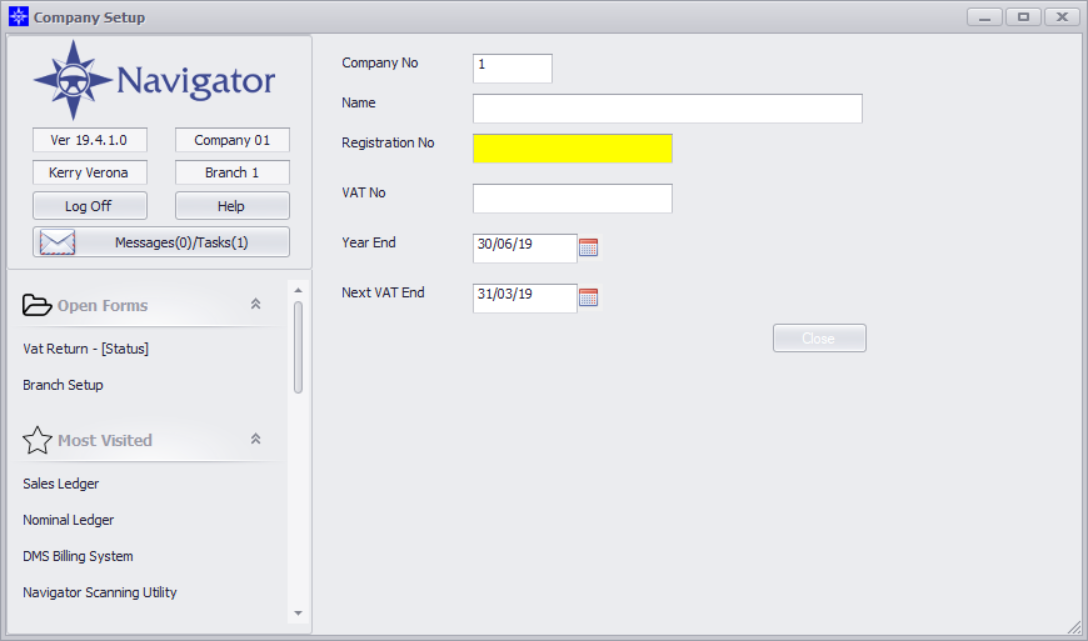 The VAT No box should contain the Vat Registration No for that branch - if not then correct and click Close.
NOTE: VAT Registration No changes are actioned overnight - if you wish to change the VAT No and carry on processing a VAT return the same day, then please contact the helpdesk.