From an HMRC perspective, an "Obligation" is a requirement to submit a VAT return.
From within the Navigator Making Tax Digital platform (accessible from within the Accounts > VAT Return and clicking on "Making Tax Digital") there are several menu options at the top. One of which is to "View Obligations". A date range can be entered and the type of Obligations can be displayed (either Outstanding, Fulfilled or All). The date range can only be up to 1 year ago.
Once the dates are entered, click "Retrieve". Navigator will display all current obligations without clicking Retrieve.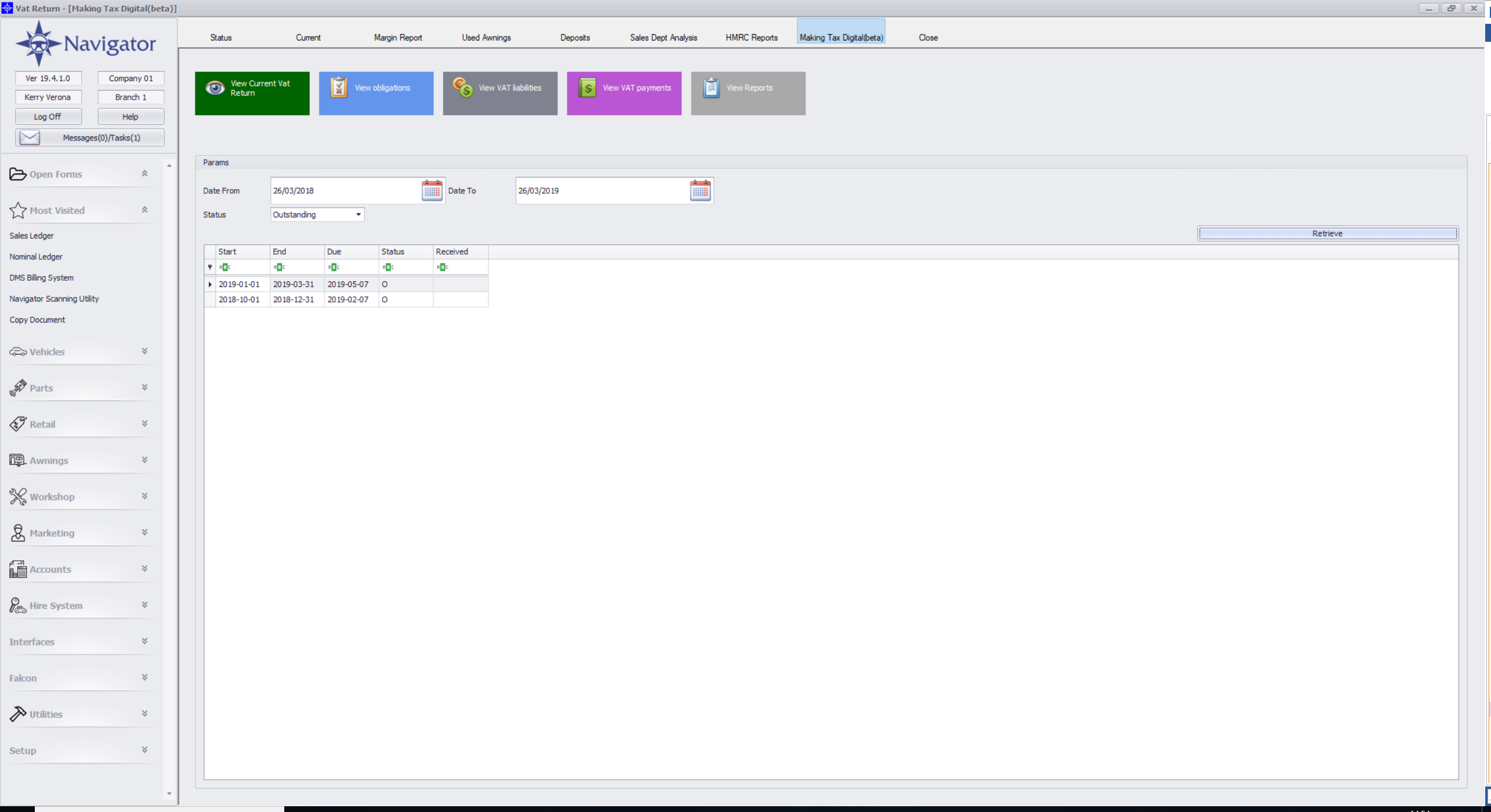 If no obligations are available then an error will be displayed. Non-Making Tax Digital obligations do not display in this report.
The dates shown are the start and end date of the VAT Return Periods and the Due date being the final date that the VAT return can be submitted.
The status is either an O for Outstanding or F for fulfilled. If the vat return has been submitted and the obligation fulfilled then the Date Received (is the date submitted) will be displayed.
To review submitted VAT returns, it is possible to click on any Fulfilled Line.