Within setup there is a branch setup function which contains a number of location wide parameters. It is accessed by Setup > Branch Setup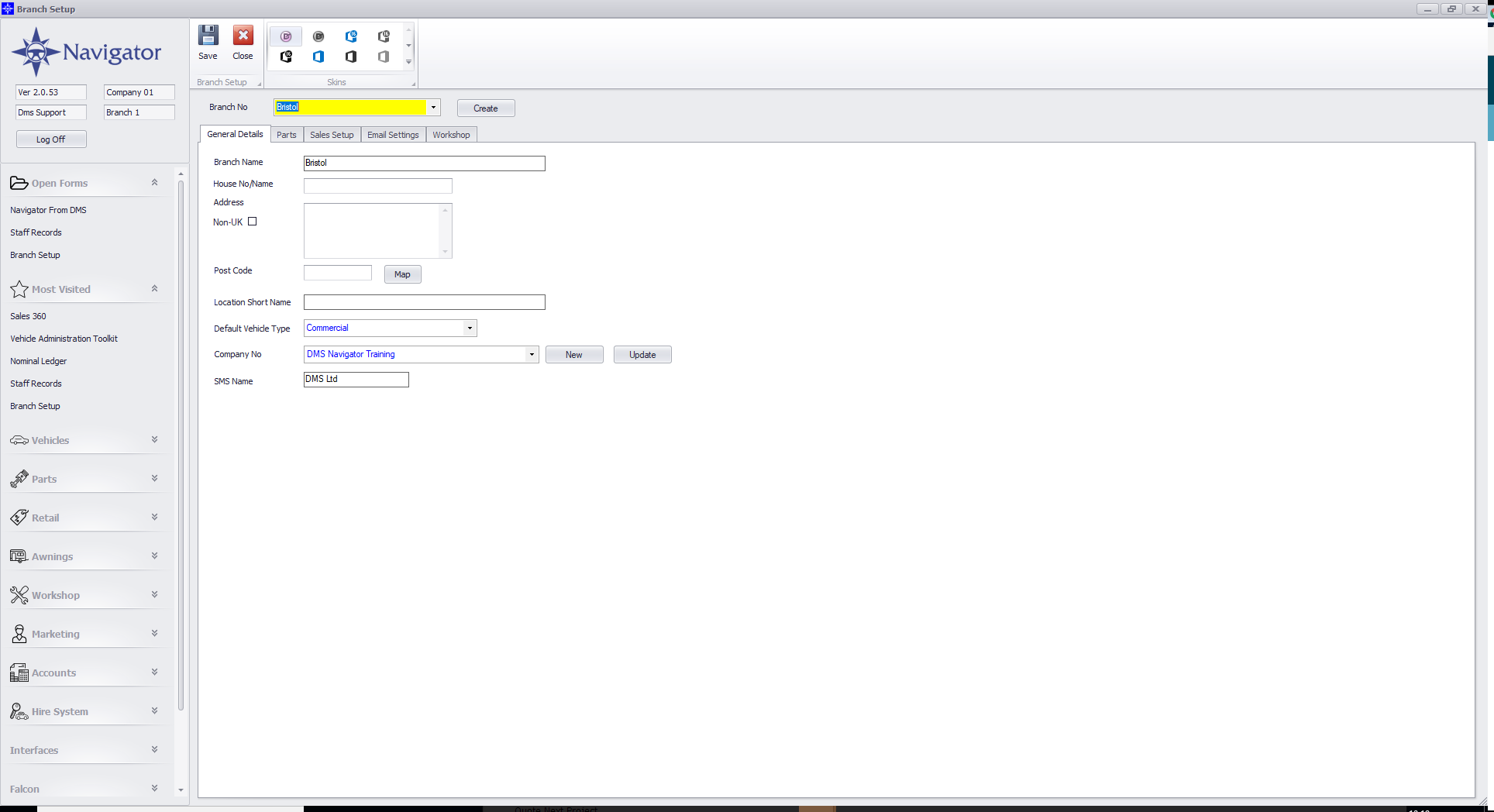 Branches can be selected from the drop-down box.
Please do not create new branches without first contacting the Helpdesk
The General details tab contains the details of the branch including the company it belongs to, the default vehicle type and the SMS name that appears on text messages sent from the branch.
Parts Tab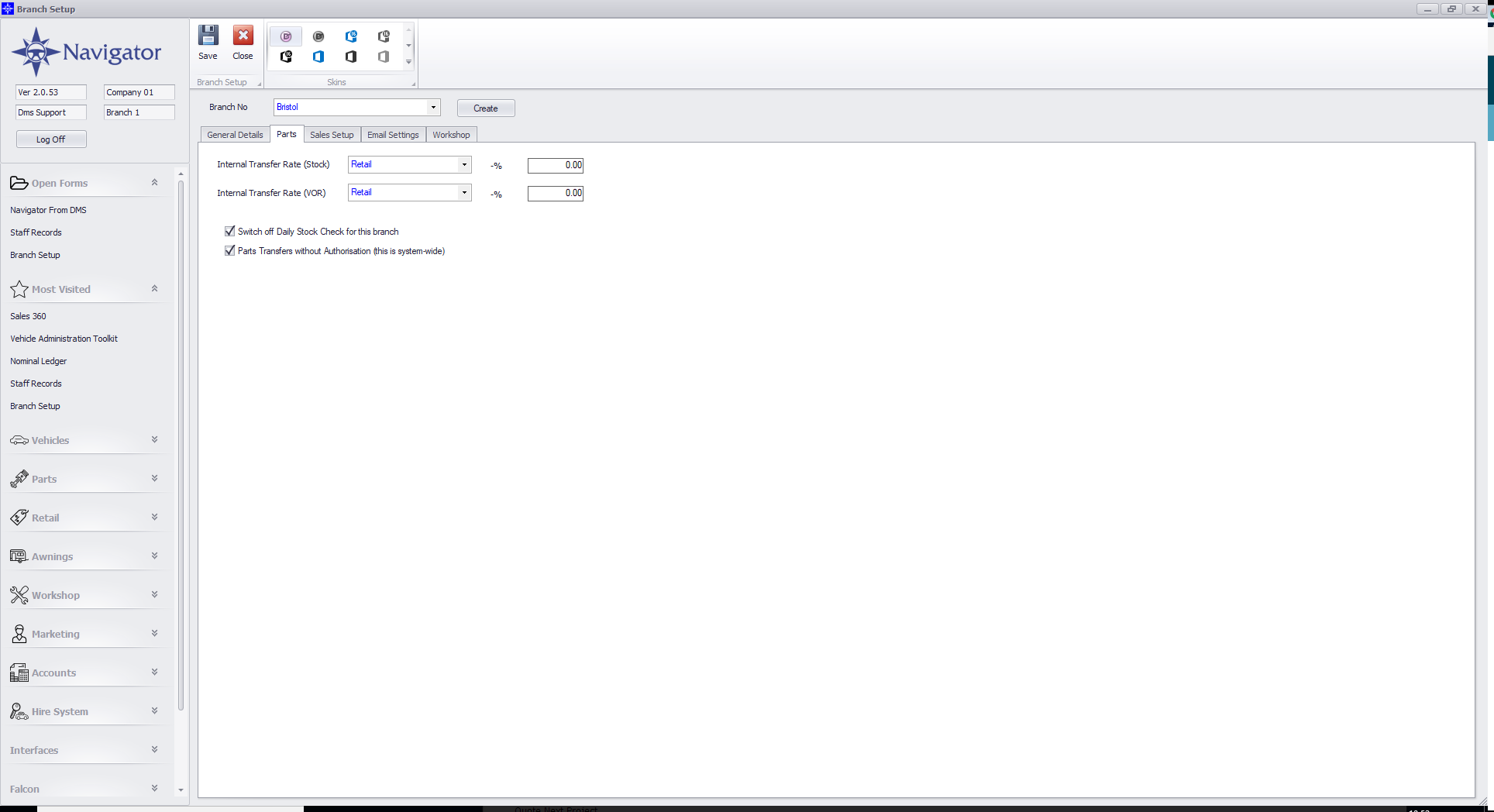 The parts tab allows the setup of inter-branch transfers. In addition, there are a couple of tick-box selections which control whether the branch selects a daily Stock Checklist, and also whether Parts Transfers between branches are single-phase (transferring a part will automatically transfer the part) or two-phase (parts to be transferred need accepting from the receiving branch)
Sales Setup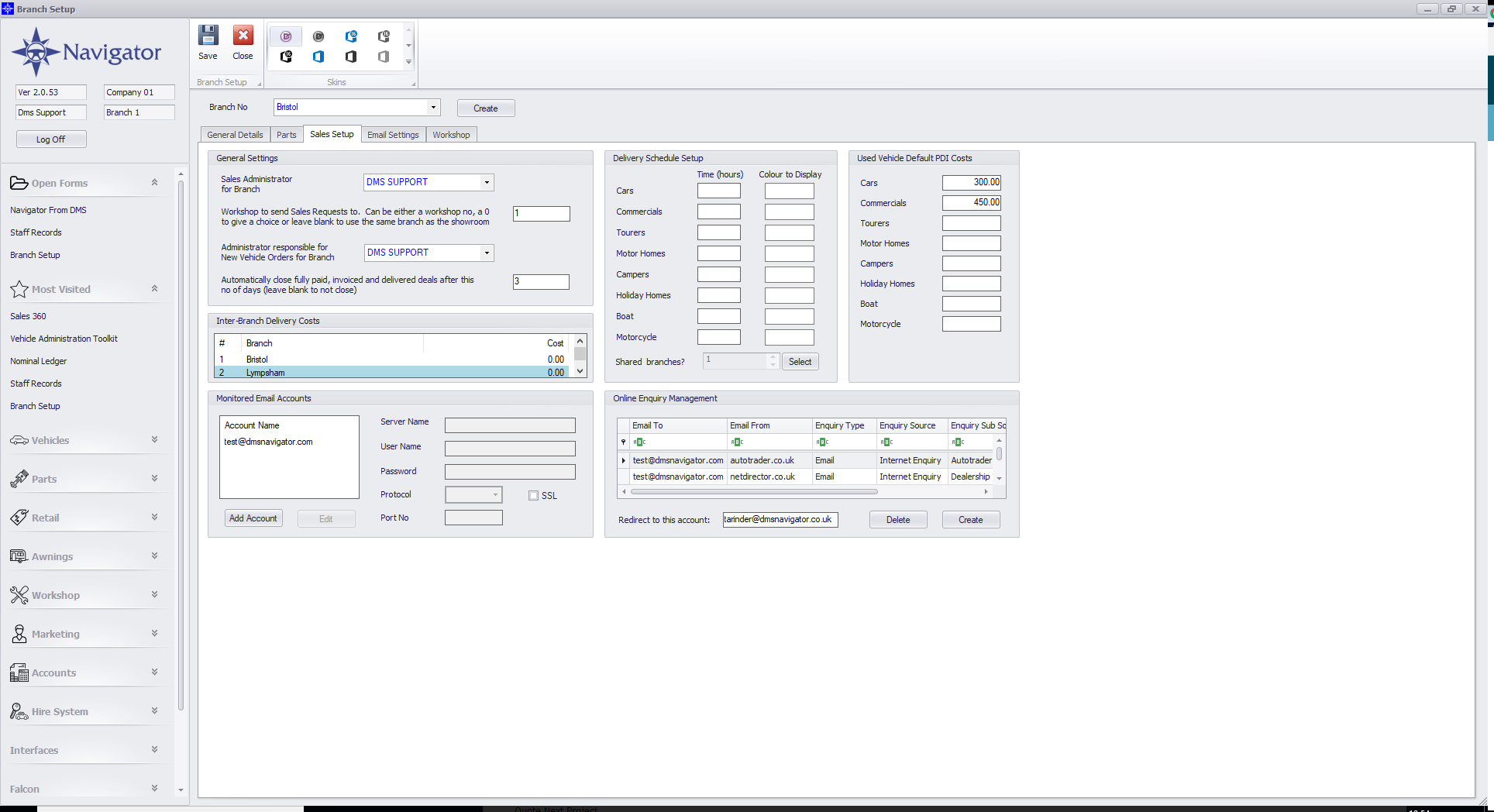 There are a number of setups relating to the Sales Department:-
Sales Administrator for the branch - this setting isn't currently used but is there for future use. It defines the staff member who receives notices relating to vehicles.
Workshop No to Send requests - this is the default workshop which does PDI work for this department
Inter-branch delivery costs - this defines the internal cost of transferring vehicles between branches.
Delivery Schedule Setup - This is a list of colour codes and handover time configured by type of vehicle and sets up the Handover diary. It is also possible to share the handover diary with other branches.
Used Vehicle Default PDI Costs - the expected cost of the standard used vehicle check for each type of vehicle.
Monitored email accounts:- this allows pop3 based email accounts to be monitored for incoming sales emails (eg from Autotrader or from the dealership's own web site).
Online Enquiry Management: this defines the types of emails that can be picked up from the monitored email accounts and defines the Enquiry Type, Source and Sub source that is attached to enquiries and defines which sales team they are assigned to
Redirect to this account: if an email account is monitored by Navigator it is expected that it will not be monitored by anybody else. This email account is where emails that can't be handled by Navigator are redirected to.